Ashford 2019, a year in review
Posted on
20 December 2019
From new Storytellers to Junction 10A opening, from new industrial parks to incredible business success stories, discover some of the things that have happened in Ashford in 2019 in our end-of-the-year video.
Ashford "Big 8" Projects Update
2019 saw five "Big 8" projects completed in Ashford, with the Ashford Designer Outlet expansion and Junction 10A on the M20 opening in October and November. Other completed Big 8 projects include the Ashford College, Elwick Place and Connect 38 at the Ashford Commercial Quarter.
J10A now open
In October 2019, Junction 10A on the M20 opened, improving journey time reliability for 5,000 drivers using the motorway junction every hour. This new junction will be a catalyst for economic and commercial development in Ashford.
Ashford Designer Outlet Expansion now complete
Following a year and half of work, the Ashford Designer Outlet expansion officially opened in November 2019. The expansion has helped create 500 new jobs in the borough and is home to 50 new brands and restaurants. This will help grow Ashford's international appeal, by welcoming more tourists to the area.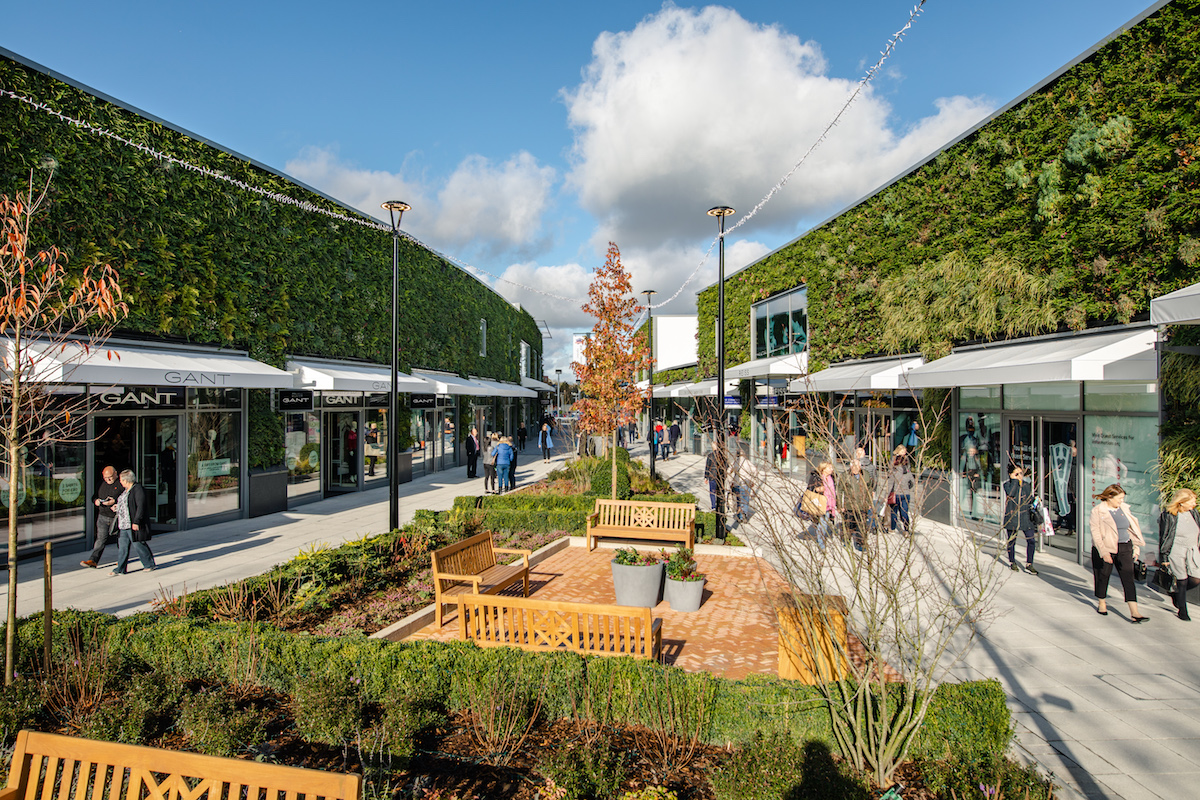 New AshfordFor Storytellers
In 2019, we welcomed new storytellers to Ashford, including Guy Hollaway Architects, Macknade, Curious Brewery, Ashford Picturehouse and Turner Works.
Guy Hollaway Architects
One of the leading architects in the South East of England, known for projects such as Dreamland in Margate, Guy Hollaway sat down with our team to talk about Ashford's regeneration plans. He discussed how the projects he has worked have helped redevelop and attract new residents, businesses and tourists to Ashford.
Curious Brewery
Since opening in May 2019, the Curious Brewery has welcomed over 1,000 visitors every week. Not only is this a production site for Curious Brewing, but it is also a fantastic tourist attraction thanks to a bar, a restaurant and regular tours of the Brewery.
Managing Director Gareth Bath chatted with the AshfordFor team to explain why Curious Brewery is the most modern brewery in the UK.

Macknade Fine Foods
Earlier in 2019, Macknade Fine Foods, based in Faversham, announced its plans to open a new food & drink destination in the Ashford town centre. Set to open in early 2020 at Elwick Place, this new hub will include a butcher's and salad bars, a delicatessen corner and some amazing locally produced products, which people will be able to enjoy on site.
Ashford Picturehouse
Having opened at the end of 2018, the Ashford Picturehouse is the first Picturehouse cinema in Kent, creating a new entertainment and leisure hub in the Ashford town centre. Their screenings include the latest blockbusters, as well as independent and arthouse releases.
Space Between
Space Between, an Ashford-based UX design agency, saw an incredible boost in business following their involvement in the Scale Up Ashford programme. Over the course of a year, they have acquired new national and international clients, spoken regularly at worldwide marketing events and have won awards recognising their efforts to provide a thriving working environment for their staff.
Carlton Road Industrial Park now open
Already home to Waterbrook Park, Eureka Park and Orbital Park, Ashford saw the opening of a new industrial park less than a mile from Junction 9 on the M20. Carlton Road Industrial Park offers 28 flexible industrial units and over 43,000 sq. ft. of industrial space.
Scale Up Ashford continues to support business growth in the borough
Following a year-long programme, the second Scale Up Ashford cohort generated incredible results for local businesses, with an average turnover increase of 18.3%. The programme also led to 17 new jobs created in the borough and £201,000 investment in new plants and machinery.
Other projects
In 2019, Ashford Borough Council put a clear strategy in place to help regenerate the town centre which included:
organising events at key moments, such as the Great British Bark Off, Halloween events and Illuminites,

opening a new One You shop in Park Mall to make health and wellbeing accessible to everyone in the community,

releasing new plans for Vicarage Lane and the old Mecca Bingo site, which will include a mix of residential and commercial spaces, as well as an improved public real and indoor and outdoor performance and event spaces.
Elwick Place has welcomed new tenants in 2019, with AIMREC opening at the beginning of December and Snap Fitness set to open in the new year.
The Coachworks also opened in place of the old Ashford Youth Centre and is now a new food and destination. It also includes a new co-working and studio space for freelancers and start-ups.
Join us in 2020
Upcoming 2020 projects will include Newtown Works, a new mixed-used development including TV & Cinema studios, NextGen Access to rollout fibre access across HS1, Victoria Point residential developments and much more… So, take part in the Ashford story in 2020 and follow us on social media to stay up to date with the latest news and developments in the borough.