Ashford's Economy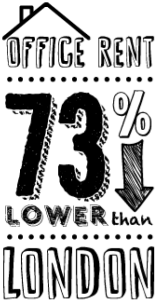 Establishing a business in Ashford is a compelling option.
It offers advantageous commercial property costs and huge choice of highest quality, modern office space to suit any shape or size of business. Fledgling businesses, global corporations and SMEs can all find their perfect home in Ashford.
Business rates for commercial space in Ashford are highly competitive and rents are approximately 73% lower than central London and give the best value when compared to most other locations in the South East. Find out more about locating your business in Ashford here.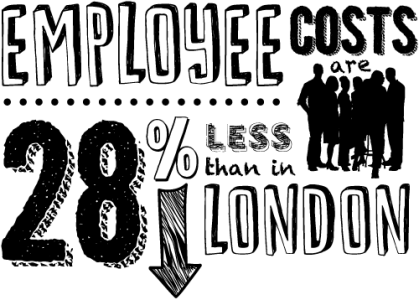 Over the past 15 years, Ashford's population has grown the second- fastest of all Kent districts increasing by +22.2%.
Rapid ongoing growth and investment has turned Ashford into one of the UK's most prosperous areas with new businesses, leisure opportunities, retail developments, first-class transport links and quality new housing.
The labour market in Ashford is strong, with a high proportion of workers being highly skilled, but as it is located a sufficient distance away from London, workforce costs are relatively low - particularly compared to the city.
Cost of living is attractive too.
House prices in Ashford are amongst the most affordable in the South East – giving more bang for your buck.
With developments including Finberry, an exciting new community beside the East Stour river, the average home in the town is £288,000 - a modest figure compared to other desirable locations locally! This is favourable to the current average south east value of £318,700. Average house price in London is currently an eye-watering £471,500!
Main image: Brakes' Global Headquarters in Ashford