Ashford Business Owner Crowned Young Digital Woman of the Year 2022
Posted on
16 December 2022
Amy Walters, founder of Bloom Creative in Ashford, Kent, picked up this year's Young Digital Woman of the Year 2022 award at the Digital Women Awards event in London. The award recognises and celebrates young women who are making great moves in the digital space.
Amy said: "I'm over the moon to have won such a huge award this year, and super grateful to Digital Women for hosting the awards and to the judges for choosing me."
The Digital Women Awards celebrate women who are doing incredible work in digital and business. The awards are open to any and all women working in digital industries and entrepreneurship, and entrants go through a rigorous judging process by their esteemed panel.
At age 25, the founder and lead designer at Bloom Creative has made huge strides in her career in the last 12 months. In a step to move forward and expand her freelance business from Amy Walters Design, Amy rebranded her business to launch Bloom Creative.
Bloom Creative provides clients with a range of creative services, from branding and rebrands, to banners, flyers, infographics, and more! Through a partnership with a local printing company, they offer high-quality, local printing alongside their design services – making them an all-in-one shop for design & print.
This recent award win is an example of another start-up success story in the borough and Amy is in good company among Ashford's 570 creative and digital businesses.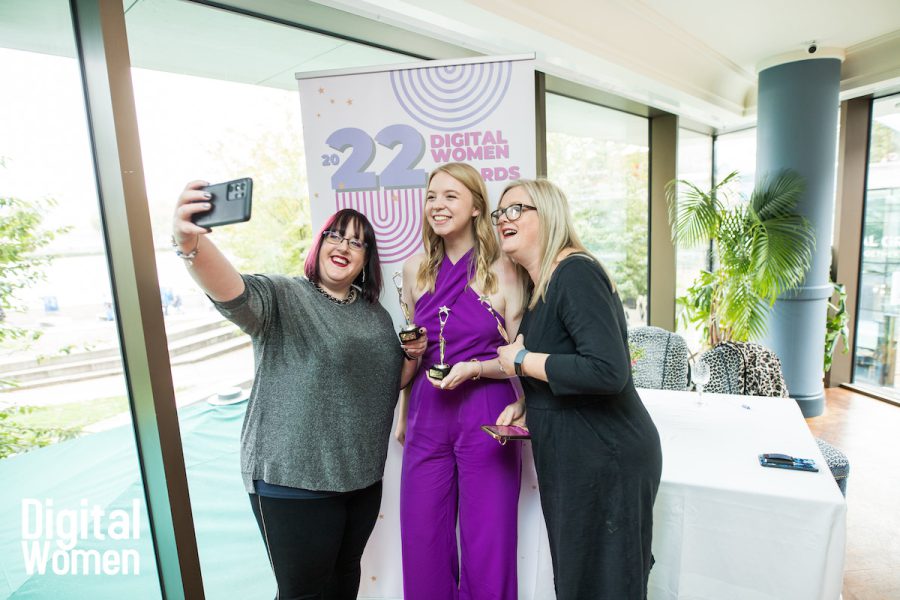 Leaving school after her A-levels, and deciding against university, Amy is an advocate for non-traditional routes into digital roles and work. She started her career with two volunteer roles, one in Ashford and later one in Maidstone, where she discovered her passion for quality design, branding, and everything creative. After this, she started freelancing alongside part-time work. During the pandemic, Amy gained experience as a Digital Media Specialist before taking the leap, at the end of 2021, to become a full-time business owner and realise her dream of expanding her creative business.
Amy's mum, Kathy, wrote of their recent celebration: "Today we celebrated our amazing daughter Amy who was awarded Young Digital Woman of the Year 2022 at an exclusive awards ceremony in London at The Ivy. We are beyond proud of everything she continues to achieve. She took the leap less than a year ago to make her business her only source of income and has absolutely smashed it!"
Amy works with clients across the UK, including the UK and Ireland's largest trade union, Unite the Union. She also works with local businesses across the county.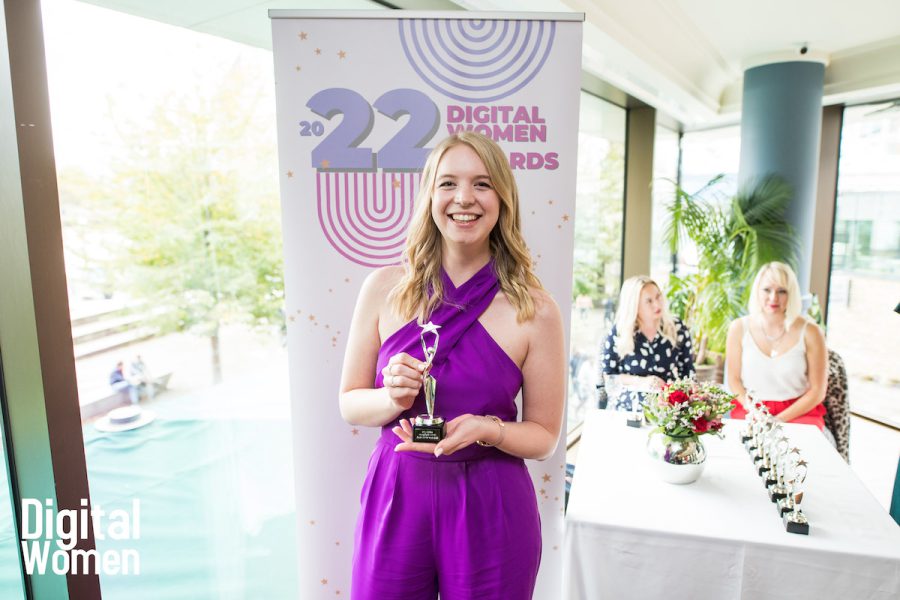 Not only has Amy been crowned Young Digital Woman of the Year 2022, but she is also Runner-Up Graphic Designer of the Year 2022, and a finalist for the Freelancer of the Year 2022 Award too.
Lucy Hall, Community Lead and Founder of Digital Women said: "We are really excited to celebrate once again all of the incredible women going over and above and doing truly amazing things in the digital space. This is a significant time to celebrate businesswomen, entrepreneurs and all people in digital industries, I'm so glad we get to recognise all of these fantastic achievements from our community and beyond at the Digital Women Awards 2022."
Looking forward to 2023, Amy has exciting plans for Bloom Creative. To find out more about Bloom Creative, visit their website.