Pure Abodes
Pure Abodes offers eco-conscious and high tech serviced accommodation in Ashford. The company, founded in 2018, is aimed at those who are staying in Ashford for short or long-term, particularly contractors and corporates that are working in the town but do not live here. Emma Howitt and Sasha Marley who run the company are passionate about answering the needs of their clients.
Pure Abodes identified an opportunity to create accommodation that is a home away from home, ensuring its guests have everything they could possibly need. The accommodation is enhanced by technology with high-speed WiFi, an eco-sensitive thermostat that allows heating to be controlled remotely and a convenient self-check-in system using an app. Emma's and Sasha's attention to detail means that consideration has been given to all aspects of modern living.
The environmental impact of the accommodation has been heavily considered with zero single-use plastics, bean to cup coffee machines, NASA recommended plants, eco-sourced kitchenware and 100% natural cleaning products. Also, wherever possible things are sourced locally, from Wye Bakery muesli and biscuits in their welcome pack to locally-made furniture.
Their serviced accommodation is part of an armchair investing package for property investors, where Emma & Sasha describe - we find properties, we interior design, we furnish, we lease the furniture, we add technology, we market, we manage, we profit share. With all the changes in landlord taxes, this is a high yielding, no-hassle alternative to buy to let investments.
Ashford was new to us, but after looking at a few other locations and seeing the rapid expansion within the town, it was a no brainer.

Emma Howitt, Founder of Pure Abodes
Aside from their premium serviced accommodation offering, Emma and Sasha are also extremely passionate about getting families on the property ladder, which they facilitate through their private rent-to-own scheme. Especially people who save but never quite enough for a deposit. This is a unique offering that makes buying a home more accessible to a wider range of people and adds stability to local families. Tenants will eventually become 100% owners and are able to add value to the properties while they are renting.
Emma Howitt, the founder of Pure Abodes, said when asked why they chose to locate Pure Abodes within the town: "Ashford was new to us, but after looking at a few other locations and seeing the rapid expansion within the town, it was a no brainer. It is unique in that it still feels like a countryside location, but the high-speed rail means it has fast connections to London and Europe. We love having our business based in a growing town that has so much potential."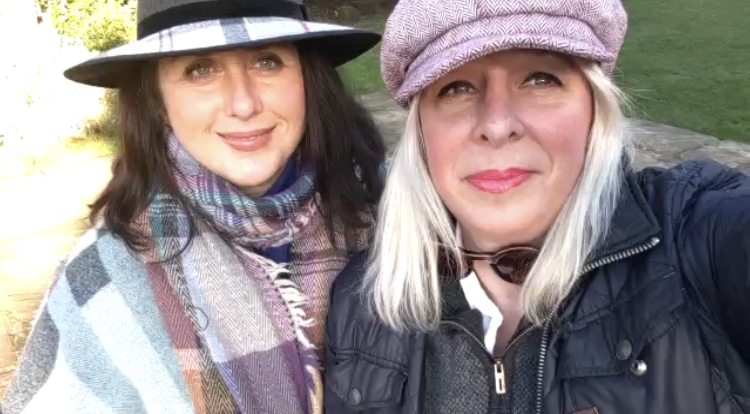 Since setting up Pure Abodes, Emma and Sasha have made the most of the thriving community in Ashford and the business support available to them.
Sasha Marley said: "From as soon as we arrived, we have felt really welcomed by the local business community. Networking events have been key in meeting people and as a new business, we have been made to feel like we are an important part of the Ashford story. Ashford Borough Council has also played a big role in introducing us to relevant people and it's great to work with a collaborative and progressive council."
Looking ahead to the future, Pure Abodes are excited to drive the business forward with enthusiasm and passion by continuing to support local businesses and employ more local people as the company expands.