Launch of the Ashford Property Market Report
Posted on
14 March 2019
Connect 38, located within Ashford's Commercial Quarter, was the perfect setting for the official launch of the inaugural Ashford Property Market Report.
Produced by Ashford Borough Council in association with Caxtons Chartered Surveyors, and utilising updated material from the Kent Property Market Report 2018 as well as new research, the report provides an insight into current trends and future opportunities in Ashford - one of the fastest growing towns in the South East.
The report looks at how the borough has fared throughout 2018-19. The spotlight is placed on developments which are shaping Kent's number one business location and changing the local property market, by attracting both investors and businesses. It also highlights the major initiatives and projects that have come to fruition over the last year, as well as looking at the challenges ahead.
Ashford has become an increasingly important commercial area. This has been driven by the council, which has earned a reputation for its hands-on approach to bringing forward development and harnessing opportunities across Kent's largest borough.
Highly-respected international media such as The New York Times and The Economist have reported on how the council's business-savvy approach is accelerating economic growth, and how this has stimulated private sector investment in key schemes. They have reported on how £520m of investment is helping to change the skyline of Ashford town centre.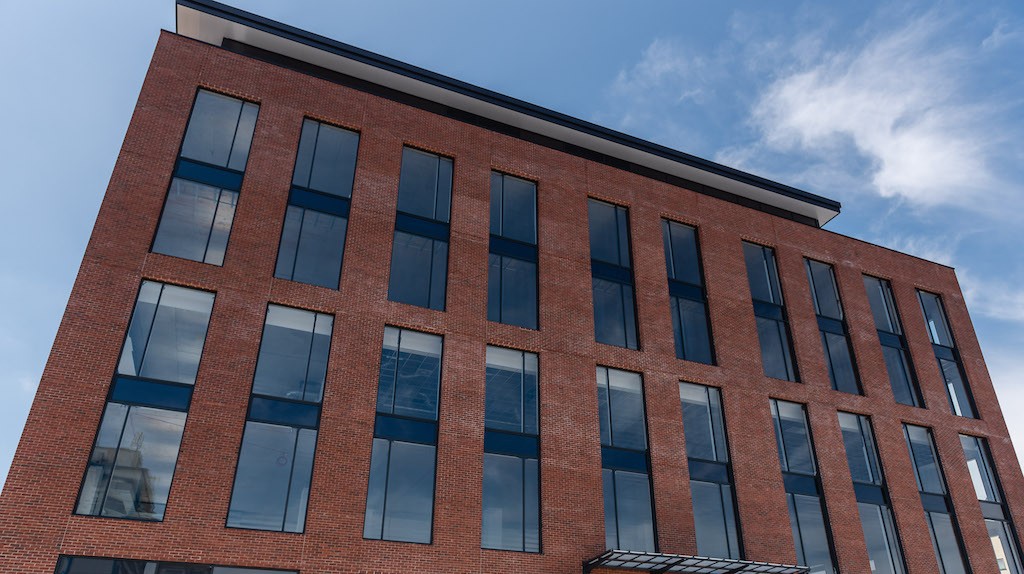 Over the last year or so, the Ashford property market has performed well, with prime office rents rising by 11% over the last 12 months, compared with only 4% across Kent as a whole, making Ashford more attractive to property investors of which there have been no shortage.
Prime industrial rents have grown 38% over the last five years compared with only 24% in Kent. Over the same period, residential values in the town centre have increased by almost 26%.
Town centres are having a difficult time everywhere, yet retail rents have risen 11% over the last year in Ashford compared with a drop of 3% across Kent as a whole.
These figures are being driven by key developments taking shape such as the Commercial Quarter, featuring Connect 38, the biggest office block to be built in Kent for 20 years and The Coachworks, a collaboration with Carl Turner Architects to transform disused industrial buildings into a mixed-use campus providing a co-working space aimed at start-up firms, flexible event space and a food and drink destination.

The report also details how Stanhope PLC and the council have delivered Elwick Place, a flagship scheme which is revitalising the town centre's night-time economy. The project includes a Picturehouse cinema, a Travelodge hotel and eight restaurants/retail spaces.
When the Curious Brewery opens in April 2019, it will enable owner Chapel Down to grow its domestic and international distribution and contribute to the area's increasingly strong tourism offer. Nearby is Victoria Point, where a 120 bed hotel, 216 apartments and retail units are being built. Also next to Ashford International train station (with its links to Paris and Brussels), is McArthurGlen's 100,000 sq. ft. expansion of the Ashford Designer Outlet, which will add 50 new stores including six restaurants and cafes.
The council's Local Plan 2030 forecasts the population will reach 150,000 by 2030, compared to 127,500 in 2017. With 2018 being a big year for property development in Ashford, and with all the infrastructure in place for this to continue in the years ahead, there's never been a better time to invest.
The first Ashford Property Market Report highlights our incredible borough and the many jewels that it has to offer.

Tracey Kerly, Ashford Borough Council's Chief Executive
Looking ahead, connectivity is at the heart of economic expansion, with High Speed 1 already enabling 38 minute journey times to London. Building on this, Ashford is the first council to include a policy in the Local Plan compelling developers to ensure fibre to the premises (FTTP) broadband connections in most new developments.
Developers are queuing up to invest in innovative mixed-use schemes – for example, Quinn Estates in partnership with regeneration specialist U+I, has bought a former railway works and is drawing up plans for a TV and film studios, a hotel, retail and leisure complex, upmarket homes and extensive green space and public realm.
The delivery of Junction 10a of the M20, which is due to open to traffic later in 2019, provides substantial opportunity for increased commercial and residential property development through the Waterbrook, Stour Park and Finberry developments.
In a further boost to Ashford's town centre offering, the council has bought a former bingo hall and is bringing forward an exciting scheme likely to include a mix of indoor and outdoor performance and leisure space, studio workspaces and a high-quality residential quarter.
Meanwhile more businesses are set to benefit from ScaleUp Ashford, the first council-funded high growth scale up programme for businesses in the South East. Delivered in partnership with Kent Invicta Chamber of Commerce, this programme is stimulating demand for premises from local companies that have huge growth potential. Two cohorts of firms have already benefited – the combined results stand at 20% average level of GVA growth, £1.5m of investment in capital expenditure and 33 jobs created.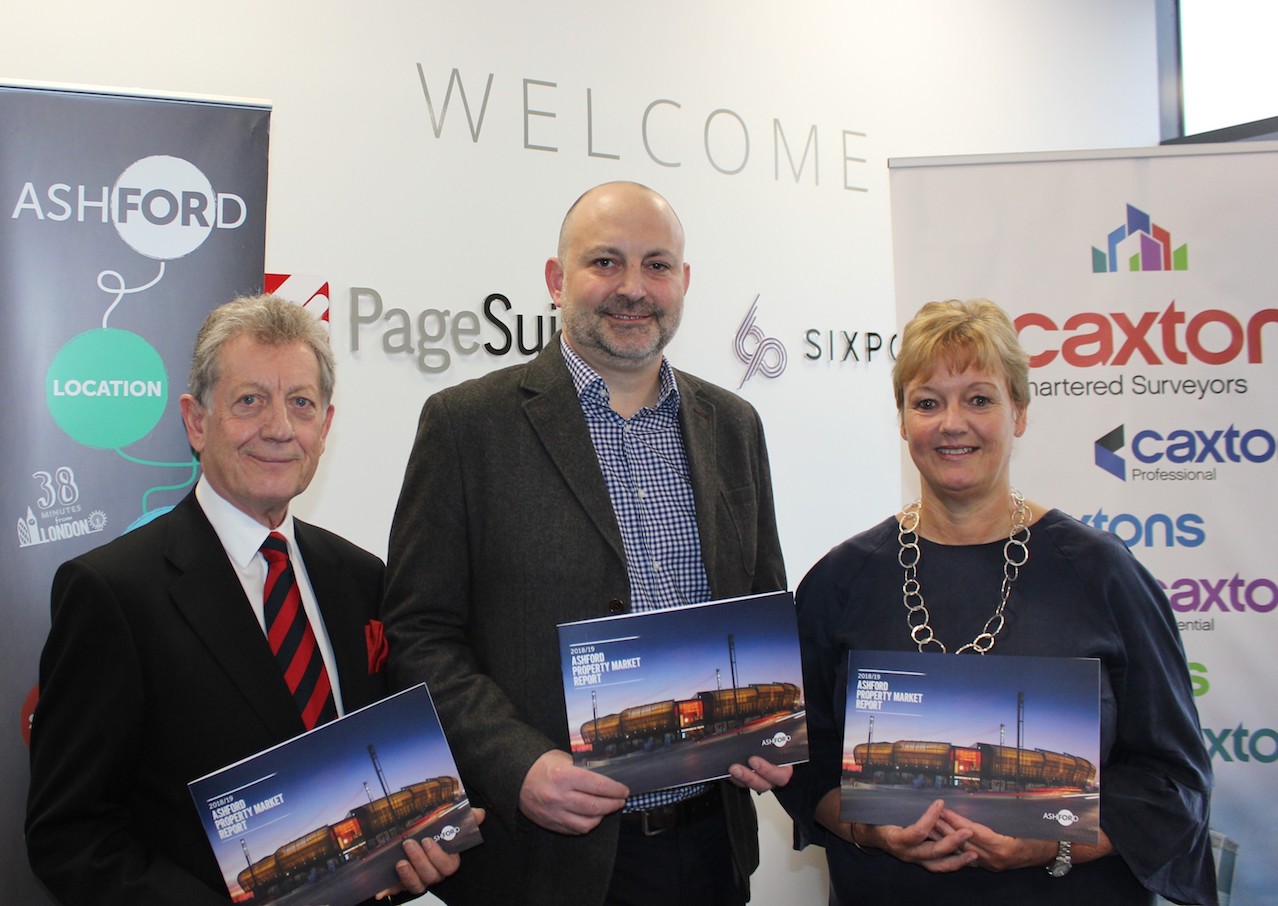 Ashford Borough Council's Chief Executive, Tracey Kerly, said: "I'm delighted to launch the first Ashford Property Market Report, which highlights our incredible borough and the many jewels that it has to offer. Ashford is experiencing high levels of investment and regeneration, and I'm truly proud to be leading such a great team of officers who work tirelessly to promote the borough.
"As the first council in Kent to produce our very own borough-specific version of the 'Kent Property Market Report', we really are emphasising why Ashford IS the number one business location of choice."
Ron Roser, Chairman of Caxtons, said: "Caxtons is delighted to have provided the unique and up-to-date property research for the Ashford Property Market Report, working with Ashford Borough Council. The research shows how well Ashford has fared over the last year, compared to Kent as a whole.
"Caxtons attributes this success story to a range of factors. There is no doubt, and you only have to look around the town centre to see it, that Ashford, after several false starts, is finally seeing its day. This is helped by high speed rail services to London in 38 minutes, and the Council's positive hands-on attitude to property investment and keenness to work in partnership with private developers. Current and projected population growth has also played its part and will give Ashford the critical mass to support the numerous developments delivered over the last year or so, and to be delivered over the next few."